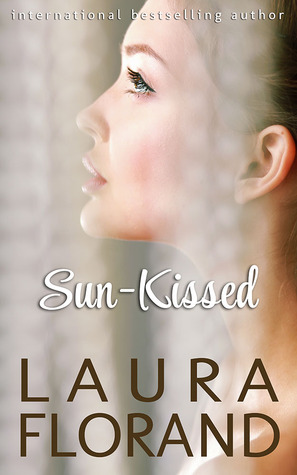 Title:
Sun-Kissed (Amour et Chocolat, #7; Snow Queen, #2)
Author:
Laura Florand
Rating:
3.5 Stars
Release Date:
May 20th, 2014
Sun-Kissed
is a beautifully written coda to Florand's Amour et Chocolat Series. Bringing together Mack Corey, the father (or father-figure) to three of the heroines from this previously six-book series) as well as Anne Winters, the mother of Kurt from
Snow-Kissed,
Florand ties together the loose threads in this extended family of French chefs, chocolate-lovers, and emotionally strong individuals who have found love, often in the most unlikeliest of places. Without a doubt, I'd recommend reading
Sun-Kissed
only after having finished the rest of Florand's back-list, merely because the sweet cameos of past couples and references to prior love stories will tug at your memory, further adding to the experience of this short novel.
Sun-Kissed
is a compelling romance, primarily because its protagonists are far older than the typical age-group associated with young love. Which is precisely what this story is not.
Sun-Kissed
is far from a tale of first love, with its healing kisses and gentle caresses. Instead, it is a story of the building affection and burning love between two adults; adults who have been knocked down by life, who have built walls of steel and ice around their hearts, and who have -- somehow -- persevered through watching their young family age and travel away from them. Set during the wedding of Jaime Corey, Mack's youngest daughter, and Dominique Richard, an absolutely swoon-worthy French chocolatier, Mack and Anne slowly realize that the only path they want into their future is one traversed together.
It isn't an easy romance, though. For Mack, facing the reality that both his daughters have married, found spouses they want to spend more time with than their own father, and are moving to another continent entirely is a difficult admission to deal with. Mack's entire life has revolved around his daughters; caring for them, providing for them, making enough money for them, and loving them enough for two parents. Now, to witness them simply leave everything he has built for his not-so-modest son-in-laws is -- to put it mildly -- a bit of a shock. Moreover, for Anne, the tough facade she walks under refuses to drop. In order to have become a wealthy and successful single-mother, Anne chilled her heart with ice and sharpened her gaze with steel, intimidating every man who dared challenge her and knock her down. Thus, to open her heart to Mack Corey is no easy task. Florand builds their romance gradually, though, making sure to intersperse within their love story the familial issues that plague them, due to their age. Kurt and Kai's heart-breaking situation follows us into
Sun-Kissed
as Anne acknowledges the fact that she may never have grand-children and, worse, that her son fell in love with a woman as far removed from Anne herself. It is the myriad of all these dilemmas -- both inner and outer -- that make
Sun-Kissed
such a masterpiece to inhale.
Moreover, the brief appearances made by my absolute favorite Florand heroes, from Sylvain Marquis to Philippe Lyonnais, only elevated
Sun-Kissed
as Florand manages to keep her large host of characters distinct in their individual personalities, despite the similarities many of them share, and displays their relationships with a balance of poise and realism. Nothing is sugar-coated and though this novel seems to be full of happily-ever-afters, they are endings hard-won; endings that will only continue to be hard-won as well.