Yup, that's right: two minute reviews. I was having somewhat of a mental breakdown looking at the stack of books I'd read but hadn't reviewed, especially since the majority of the novels on that pile were there because I couldn't summon up overly strong feelings for any of them, so I figured I'd pile them all into one post and save myself the trouble. Plus, everyone is always complaining about how "long" my mini-reviews are, so this is how short I can really get! ;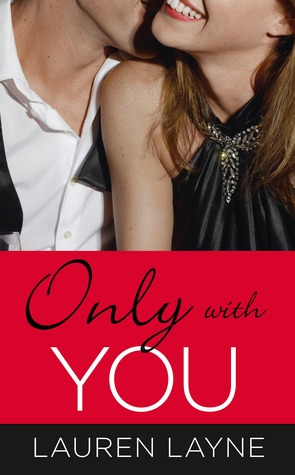 Title:
Only With You (The Best Mistake, #1)
Release Date:
July 29th, 2014
Only With You is a classic hate-to-love romance, complete with a couple whose initial meeting gives them the wrong impression of one another and their subsequent interactions chip away at that image until the reality is revealed. Gray is a modern Mr. Darcy, if you will, and though Sophie is nowhere near as clear-minded as Elizabeth Bennett is (or would be in today's world), I still fell for her charming persona. I definitely wanted the resolution to be a tiiny bit more hard-won, particularly because the sexual tension and build-up in this novel is killer, but I just couldn't put this one down. Plus, I just LOVE that Lauren Layne never fails to include pivotal scenes that contribute not to the plot or the romance, but rather to female independence as her protagonists continue to find and re-create who they are and what they want from their own lives, irrespective of what those around them believe. *fist pump*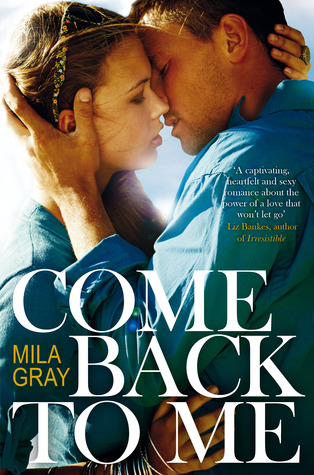 Author:
Mila Gray (a.k.a. Sarah Alderson)
I've always thought Sarah Alderson would make a phenomenal New Adult author and I wasn't wrong.
Come Back to Me
may rely on romance cliches during its first-half, but the growth, depth, and realistic love story within these pages completely won me over. Seriously, a definite must-read for those looking for a solid New Adult package that explores sexual awakenings, dealing with different responsibilities, and finding your path in the future. Its cover may scream "Nicholas Sparks" but the content within is far superior for sure.
Title:
If Andy Warhol Had a Girlfriend
It became a ritual for me to scroll away from
If Andy Warhol Had a Girlfriend.
Somehow, the combination of its odd title, simplistic cover, and typical synopsis simply didn't appeal to me. Even when I finally picked it up, I did so with an immense amount of skepticism. Yet,
If Andy Warhol Had a Girlfriend
is a light, fun, immensely touching read about life, love, and the ups and downs we all cope with. Jane is the all-too-familiar protagonist who finds her boyfriend cheating and, in a state of broken-heart-ed-ness, finds herself traveling the world. While it's meant to be all business for Jane as she helps Ian, known as the art genius of their time, set up exhibits in major cities around the globe, it becomes an adventure in self-discovery and growth unlike any other. Everything I can possibly say about this novel is as typical and bland and familiar and cheesey as its cover and title and synopsis are, but, somehow, the words inside this book are
not.
Its authentic relationships--from friendships to family to work to love--are incredibly three-dimensional and oh-so-real. Just trust me on this one, reader: it's really,
really
good.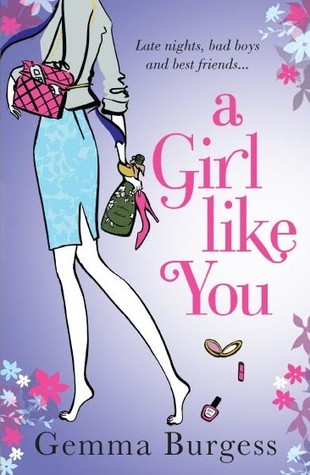 A Girl Like You
is classic, unapologetic chick-lit--and I love it. Newly single Abigail is entering the dating world for the first time. Now, having broken up with her boyfriend of far too many years, Abigail is determined to find the
right
guy. Robert, her new flat-mate and a classic player, is the perfect candidate to coach her on the Art of Dating. From the beginning itself, Abigail's narration is honest, unassuming, and drop-dead hilarious. It's impossible not to become entirely embroiled in this romance, particularly as we witness Abigail stumble through bad dates, make the walk of shame, and finally become a Dating Guru. Within months, she has all the single guys of London eating out of her hand...but she still hasn't found the one. If you've seen or read even a half-dozen chick flicks, you already know by now who the love interest is but the journey from friendship to romance is long, charming, and oh-so-endearing. Seriously, this book will have you in peals of laughter one moment only to have you clutching your abdomen in tension the next but I can guarantee you this: you'll close this book with the most languid, lazy, and satisfied smile.
Title:
A Lily Among Thorns
Author:
Rose Lerner
Rating:
4 Stars
A Lily Among Thorns
is an unconventional historical romance if there ever was one, but it's so, so good. Lady Serena, a prosperous woman in possession of her own inn, can never forget the life of prostitution she left behind to reach her current status. Nor can she forget Solomon, the drunken young gentleman who, instead of paying her for her services, simply gave her the means to start a new life. When Solomon knocks on Serena's door, seeking her help in retrieving a stolen heirloom, she doesn't hesitate to accept. Here, dear reader, is the start of a beautiful romance--only you nor the characters quite know it yet. Serena is tough-as-nails, having grown up fighting for not only her independence, but her own body as well, and as a result, getting past her barriers is practically impossible. Solomon, however, grieving his twin brothers death, content living the life of a mere merchant, and downright sweet, just may be the man to see the
real
Serena. Neither Serena nor Solomon is flawless, but their journey to love--battling through a sea of societal hatred for a former prostitute who is no longer putting out, a former friend who plans to claim Serena's inn for himself, and espionage--is unforgettable. I dare you not to fall in love with these characters yourself; just try.
Any more romance recommendations for me to try? ;)