Where did the year go? I can't believe the holidays flew by so quickly and now we're already here! January! Days away from the inauguration of our new president (now would be a GREAT time to say this was all a bad joke...it's never too late!!) and at the start of a whole new YEAR. I feel like I didn't get closure on 2016 and it's already 2017! Anyway, Happy New Year everyone--I hope it doesn't feel nearly so surprising to the rest of you as it does to me!
3 Things About My Life This Month
1.
I went to Morocco!
I know most of you have already seen some photos of Morocco on my Instagram or heard about this trip through my mentions of it on my previous
Monthly Rewind
post and my
2016 Wrap-Up
post, but this was by far one of the best trips I took while abroad. I love this country and I desperately want to go back!
2.
I CAME BACK HOME!
Both home as in New Jersey and as in USA! I missed home so much and being home has been so, so lovely. I've just been gorging myself on Indian food and enjoying being pampered by my mom. :)
3.
I barely finished my 2016 Reading Challenge!
BUT, I did finish it!!! I read 201 books last year, which is a lot, but this year I'm challenging myself to read just 100. I found it so difficult to keep up with the pace I set for myself, last year, and though I caught up during the summer and during my breaks, whenever the semester got tough, falling behind on my reading goal just became another stress factor. So, this year, I'm going to most likely be reading less--but also hopefully reading more quality books? I want to read books I
love
and write more positive reviews this year. I want to read books that challenge my thinking and really dive into nonfiction and adult fiction more than returning to YA novels with tropes that annoy me to no end. If you have any recommendations, hit me up in the comments below!
Top 3 Books I Read This Month
What a weird mix of books, this month!
Homegoing
is stunning and made my
Best of 2016
list as well, but
Kulti
and
A Scot in the Dark
were such fun, unexpected reads!
Kulti
is a contemporary novel about a young female soccer player and her journey as her new coach is revealed to be none other than the player she loved as a fan, growing up. And
A Scot in the Dark,
historical romance it may be, is
feminist as fuck.
This is a book all about consent and learning to give woman power over their bodies and their lives; it's about
not
objectifying women and the power of female friendships; it's about the strength in a relationship where the man and woman are equals; it is SO GOOD.
Most Popular Post
Post I Wish Got a Little More Love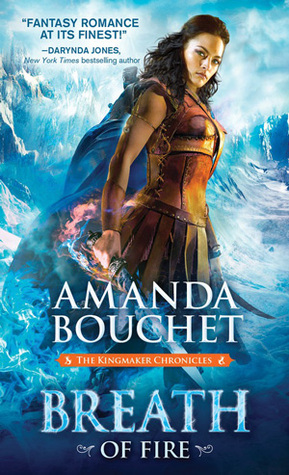 Obsession of the Month
Les Madeleines de Christophe!
This is a new bakery that opened up in Aix-en-Provence just before I left and I loooove it! I literally went every day to pick up fresh madeleines and I ate them, HOT, even when the store owner told me to wait. These madeleines are the best in France, of that I have no doubt, and they're worth a visit to Aix, alone.
3 Things I'm Looking Forward to Next Month
1. Catching Up with Friends! A lot of my friends have been busy during the December holidays but I'm meeting so many beloved high school and college friends in January that I just cannot wait to finally be reunited with them, however brief.
2.
Going to Budapest!
For those of you who don't know, I'm studying abroad (again!), this time in Budapest, Hungary. My program is highly specialized in mathematics, so I'll be taking roughly 4-5 intense upper-level math classes and living in an apartment in the city with a classmate. I'm heading over mid-January to learn some Hungarian and explore this capital before classes start, but I cannot wait! I love math and am so excited to be going abroad again, this time in Eastern Europe! I don't know if I'll have as much time to travel as I did last semester, but I definitely want to continue exploring Europe and discovering more corners of the globe! :)
3.
Settling down in Hungary.
I always hate transition periods--that time when you're packing, not traveling; that time when you just enter a new place and are unpacking but not settled in. I just want to be
settled.
I want to know all the nearest grocery stores, I want to find the best restaurants and get there without my map out, I want to have my favorite walking paths.. I want to get
there
so I can't wait for that to happen, hopefully by the end of this month!!
What are your plans for January? Any exciting trips? What about resolutions? Any books you're looking forward to reading? Any books to recommend for the new year? I can't wait to hear in the comments below!