Can you believe it's summer already? I'm back from Europe and...wow! This seemed so far away back in January and now I can't believe how fast time has flown!
3 Things About My Life This Month
1.
I had incredible trips to Stockholm, Sweden and Vienna, Austria.
I didn't have high expectations for these last two weekend trips of my time abroad, but I surprised myself by loving Stockholm and Vienna
so much.
If I could, I'd go back and spend more time in both cities instead of planning just 36-hour trips.
2. Stress. May was a month marked by a lot of stress for me. Primarily because I am interning in D.C. this summer and finding a place to stay for the summer, while searching from Budapest, Hungary, was a disaster. After a lot of stress and tears, I'm finally living in GWU Student Housing which isn't glamorous or cheap, but at least I'm not homeless.
I was also stressed in May because of finals. And, to be perfectly honest, my finals didn't all go the way I wanted them to. I took a full, tough course load--a graduate level course, two upper level math classes, and an economics class taught as an applied mathematics course--and I found the professors and program resources to be entirely lacking all semester. And, long story short, that showed in my exam results. I'm not thrilled with how this semester turned out, academically, and that's stressful, and I feel like a failure in a lot of ways, which is stressful, but I also don't regret going abroad and growing so much as a person or having a slew of experiences which I would never have had the opportunity to have otherwise, which is also stressful. So, May. Stressful.
3. I am back in the U.S.! Speaking of stress, and May, I arrived back in the U.S. to find that the Hungarian iPhone I bought in Budapest back in March isn't compatible with Verizon, so I basically was fleeced $500 and had to spend another $300 to get an American iPhone. It was stressful and now I feel more stressed because that's literally $800 down the drain, all because of one silly night in March. But, that stress aside, it's so nice to be back home and catch up on sleep and T.V. and just eat Indian food! My uncle visited for Memorial Day Weekend and I have plenty more family members visiting before I dash off to D.C., so I'm excited to be back!


Top 3 Books I Read This Month
I read a lot of good books this month, but these three were the absolute best. A special shout-out to Ramona Blue by Julie Murphy, In a Perfect World by Trish Doller, Flame in the Mist by Renee Ahdieh, and my newly discovered favorite romance author Elizabeth Hoyt for making this decision extremely difficult.
Most Popular Post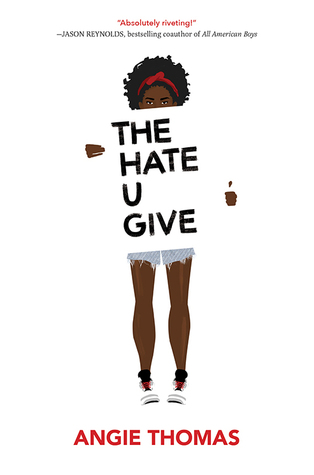 I loved this book to pieces and am so glad that my review got the views that it did. I need Angie Thomas to write another book, but in the meantime I'll probably re-read this, tbh.
Post I Wish Got a Little More Love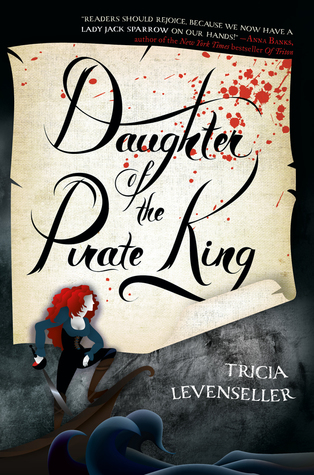 I really enjoyed this novel and despite its title and cover, which really harken to younger audiences, I think there's a lot for YA/NA readers to love in this. It's entertaining, un-put-down-able, romantic, and has fantasy elements I haven't seen in a really long time. If you haven't read this one yet, check it out! It's the perfect summer read, I promise.
Obsessions of the Month
Aziz Ansari, I'd like my heart back. I loved the first season of "Master of None" but this second season was just as good, if not better since it was more heart-breaking and emotionally tense. It's not just the dialogue, the comedy, and the script that makes this series so good. It's the cinematography, it's the relatability of the issues which are contemporary and often don't get the screen time they deserve in Hollywood, and it's the directing genius. I love this show and I really hope Ansari decides to write Season 3 sooner, rather than later.
I'm also recently obsessed with Hasan Minhaj's "Homecoming King" which is brilliant! Watching both Ansari and Minhaj see so much success in their lives, addressing issues that pertain to people who look like me, is such a privilege--is what I'm coming to realize. I'm so lucky to be living in a day and age when Indians are making it big, are successful in all fields--not just medicine and engineering--and the feeling of watching a show or a comedy piece and identifying with it is new for me, but also oh-so-lovely. "Homecoming King" made me think and reflect and damn, I thought it was just a simple stand-up show but it's so much more. Watch it.
Top 3 Things I'm Looking Forward to Next Month
1. Cousins visiting from India! My second cousin just completed a Master's program in Texas so his entire family flew in from India for his graduation and to visit the U.S. They started in Texas, went to the West Coast, went to Chicago, went down South, and now they're coming up to see the NY/NJ/PA area for about a week. I never get to meet my cousins too much, and definitely never on my home turf, so I'm excited to spend some time with them and hopefully get to know them better and show them my home! :)
2. Moving to Washington D.C. for the Summer/Starting my Internship! I love D.C. so I am really excited to be living in the city for the summer. My internship is a government position that mainly involves a lot of econometrics (which is terrifying because I've forgotten everything from my last year!) but I'm really looking forward to learning more about domestic economic issues after being abroad for a year and especially to be in the middle of all the politics (and drama!!) this summer.
3. Weekends. I've been spending the majority of my weekends travelling so I'm excited to have some lazy weekends to sleep in, explore D.C., and just have some down time to soak up the sun and read. I need this break so thank god summer is around the corner.
What are your summer plans? How was your May? Any books I need to bump to the top of my TBR for this summer? I'd love to hear in the comments below!! :)