3 Things About My Life This Month
1.
Your comments on my Monthly Rewind: March post truly got me through April.
THANK YOU! I needed to hear all of your words of wisdom, your support, your e-mails, your comments...I needed that and, perhaps because of that, April was a much better month for me. I wasn't as stressed or overwhelmed, despite exams, and I was able to get more reading in, which always makes me happier, plus I actually got more blog posts out too! So thank you all so, so much--you cannot know how much I appreciate it. *hugs*
2.
Marathon Monday was FANTASTIC!
The weather was perfect--arguably the best day of April--and I had so much fun cheering on the runners! My friend just bought an inflatable boat so the two of us took it out onto Lake Waban and had the most beautiful, pleasant journey just floating along on a bright sunny day. We had the lake to ourselves because the boat house was open and I was incandescently happy.
3.
I had my last Choir concert of the year!
Honestly, the entire concert felt extremely surreal but by the end, I was so proud of my group and truly sorry to be singing for the last time with our seniors, many of whom have become my closest friends and mentors. We had a visiting director this semester as our usual director was on sabbatical and it was his last day, too, so we had a tearful good-bye. All in all, it was a sentimental night! Choir is such a huge part of my life here at Wellesley so I can't believe it's yet another year gone by!
Best Book I Read this Month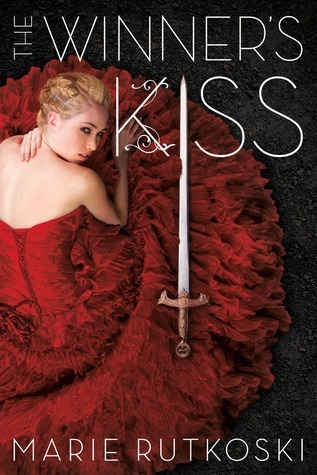 This is a tie between
The Winner's Kiss by Marie Rutkoski
and
Summer Skin by Kirsty Eagar
. Both of these books are beautifully written and though they are completely different genres and deal with entirely different issues, I cannot recommend them enough. I posted my reviews for both of these this past month so be sure to check
them
out
!
Most Popular Post This Month
Release Day Review: Chase Me by Laura Florand
This book is
so good
so I'm really glad that this post got the attention it deserved. Florand is an absolute genius of a writer. I am forever in awe of her skill and this novel was equal parts sexy, laugh-out-loud hilarious, and swoon-worthy.
Post I Wish Got a Little More Love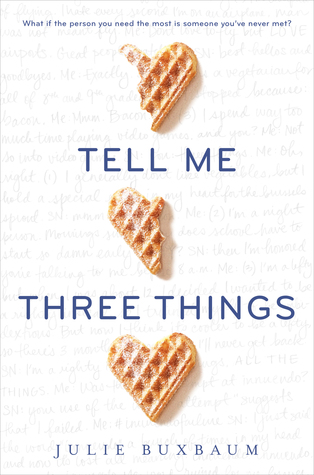 My recent post on
Tell Me Three Things by Julie Buxbaum
. Buxbaum is a debut author but her book blew me out of the water. It's such an adorable novel but it deals with some hard-hitting issues and presents sex and female relationships in a realistic light. I loved so much about it, from its familial relationships to its romance--don't pass up on this one!
3 Things I'm Looking Forward to in May
A lot of things I'm looking forward to in May have already happened like Holi, Choir Banquet, and Last Day of Classes. BUT, here are a few more...
Choir Officers '15-'16 at Choir Banquet!
1.
The END!
I can't wait till I've submitted that last final, you guys! This semester has been SO HARD and I am ready for it to be done, academically. I am less than two weeks away!
2.
Senior Week!
I'm going to staying on campus till the end of May to sing with the Choir for Baccalaureate so this means that I'll be on campus during Senior Week! The seniors have a ton of activities planned which I hope to crash and I'm really looking forward to going into Boston and maybe finding a beach or two as well. It's going to be a really lovely, quiet time to be on this beautiful campus and I can't wait to experience it!
3.
HOME!
I'm going home! In less than a month! HOME!
How am I half-way done through college already? Remember when I started this blog I was still in
high school?
Where has time gone? How was your April? What are you looking forward to in May?