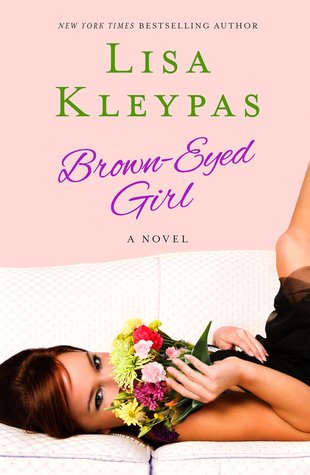 Title:
Brown-Eyed Girl (Travis Family, #4)
Author:
Lisa Kleypas
Rating:
4 Stars
Absolutely CUTE! Kleypas never disappoints and though I still haven't read the first two books in this series, I really enjoyed this installment. I particularly liked that it was low on the drama and the "break" that usually emerges in a romance novel wasn't forced on this couple. Instead, they sorted through their issues rationally and it was adorable from beginning to end. (Plus, the secondary characters are just as compelling and their romantic arc also a ton of fun, so props to Kleypas for succeeding on multiple fronts!)
Title:
Pairing Off (Red Hot Russians, #1)
I was
so
invested in this couple--their tentative interactions, their growing friendship, the sexual tension that laced their every look--and the backdrop of ice skating in Russia only added to the romance of this novel. Admittedly, I will say that though I enjoyed this one a lot it did veer on the slightly dramatic edge towards the end, but it was never over-the-top and I appreciated that the drama did not exist between the leads but rather from outside sources. I would, for sure, recommend this because it's swoony, sweet, and a little something different from the typical hordes of romance reads.
I really did enjoy this one. It was wildly entertaining with intelligent banter and sparks that definitely flew off the page. Yet, I felt as if this was dragged on just a little too long. It followed the very typical romance novel set-up with a "big break" towards the end and for this couple, it just felt a little too forced and inorganic, sadly. But, I'd still recommend this, especially for fans of the show
Scandal
because this is a lite, fun edition of the television drama. ;)